Description
Custom Sweets!™ is a specialty custom molding division of our business Thermal Formed Plastic™ which is our site more specific to our custom chocolates, candy bars, and confectionery molds.
Custom Sweets!™ was born from a new mold making technology that allows us to make custom chocolate, and other low temp candy molds with words and designs on them in a very timely manner and at a price that the average person or small business can afford.
Give the gift that people will never forget!

It's so easy to make your own candy, chocolate, and custom favors with our molds that it will have you looking like a pro in minutes after receiving them! Since there is no limit on how many you can make, you can set the table for an entire wedding or anniversary party without worrying about having to order more and making delivery on time if your guest list changes. Making custom candy and chocolate bars is so fast, easy, and professional looking that your guest will think you had them custom made professionally at a gourmet shop for a fortune!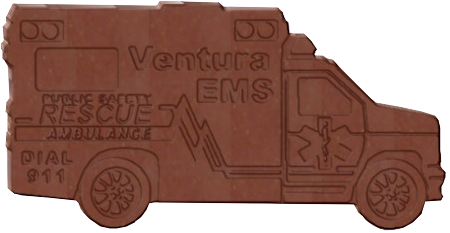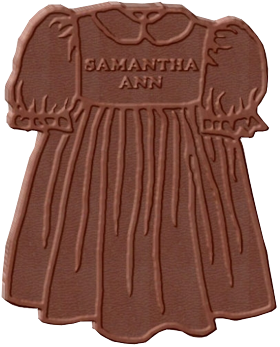 Most organizations, schools, or churches, are constantly looking for something new to help raise money for many good causes. There is nothing like Custom Sweets! custom candy molds that volunteers or students and parents can do together that will make your efforts pay off like these treats do!
With written permission, we can put school logos, church logos, special words or sayings, and about anything else you want in the molds so your team or group can personalize your Custom Sweets!™ candy bars to sell for raising money!

If you are an existing chocolate company or small soap making company, contact us for custom molds to make products for your customers.
Just about any shape will work for a custom bar too, so keep in mind that if you want a bar with an odd shape, it is always possible to do something close to what you want done a bar doesn't have to be rectangular at all. Bars can also be economically packaged in a clear bag with a nice ribbon or label for closing it, so the possibilities are endless.